Your customers have questions. Here's how to answer.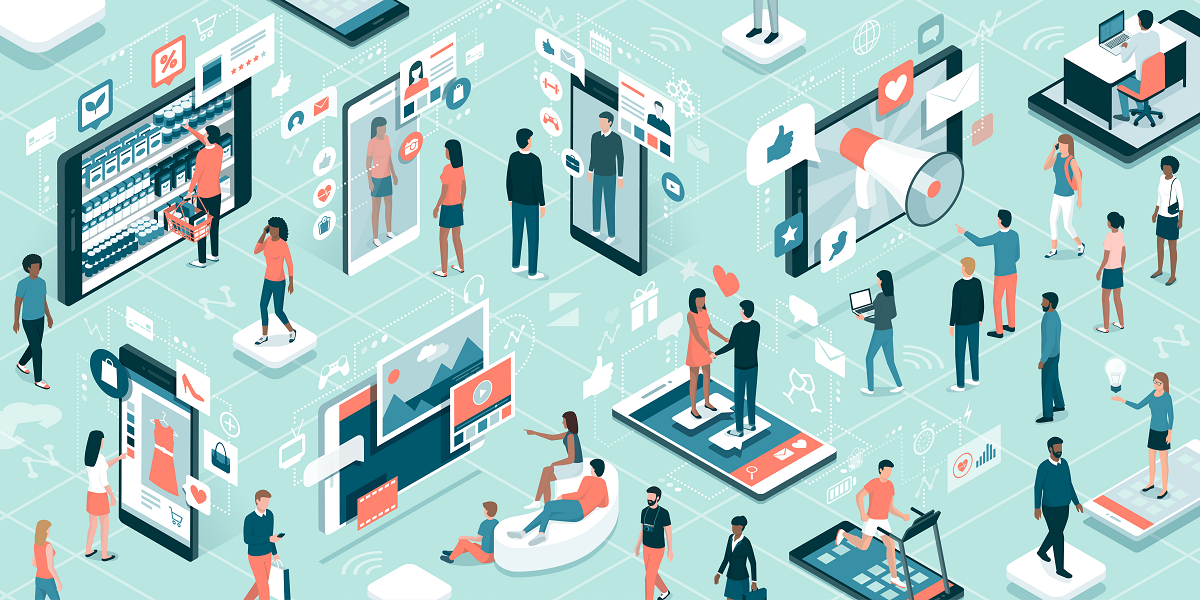 You've seen the emails and social media posts from businesses responding to the coronavirus outbreak. After all, you're a customer, and these companies – with whom you have relationships – understand you may have questions during these uncertain times.
Meanwhile, what are your customers' questions?
If you're a small business owner, among all the additional duties suddenly thrust upon you is knowing what to say, when, and how to your customers. Which is no easy task.
So we assembled a list of reminders and recommendations to guide your Customer Relationship Marketing (CRM) strategies. And as always, if you have questions or we can assist, reach out at any time.
3 ways to help your customers with their questions
1. Be proactive and real-time
Timeliness is everything. Customers are making brand decisions based on information at their immediate disposal. So invest time today to anticipate potential questions, then craft answers that are crisp and concise. Be certain your staff is involved and on board. And be quick to communicate changes to your customers.
Here are some primers:
Are you an essential business?
What's in stock, what's not, and when do you expect it?
Have you created special offers?
Have you become only a delivery or carry-out business?
Are your hours now extended, reduced, or enhanced (e.g. seniors)?
Do you still make service calls?
What extra safety precautions have you implemented, and what is their impact?
Are you doing anything special for your local community or cause?
Don't assume all your customers are aware because you sent an email and made a few social posts. While both are great media, open rates and Facebook reach don't guarantee the coverage you need. Continue communicating updates on your business. Frequency is key here. Just make sure your message has new value each time.
2. Update all customer touchpoints
Hey, your brand is out there! People are interacting with you every day through the marketing methods you've employed.
Make a list of all those customer touchpoints, and make the necessary adjustments to your messaging and tone (more on that below). Your website, social media platforms, Google Business page, and any online ads are all items you should have on your digital checklist.
Next, tackle the offline touchpoints, starting with your storefront. If you're deemed an essential business in Sedgwick County KS, for instance, you may have implemented additional changes beyond social distancing. Is your establishment considered non-essential and you're closed for on-site business? Your street and window signage is critical to inform drive-by and walk-up traffic of how to do business with you, as well as how to contact you.
And don't forget the good ol' telephone. This is still a critical touchpoint for many businesses. Scrutinize your voicemail system and "phone tree" to ensure any business changes are reflected in the appropriate manner.
3. Check your message and tone
Message is simply the content of your communication. For example, if you've been running ads for a product with a quickly dwindling inventory and you anticipate running out before the next shipment arrives or ad campaign ends, you may choose to change messaging to "Limited Supply!" or "Limit 3 Per Customer!"
And right now may not be great timing, for example, to have creative talking about being "out on the town." Maybe a few weeks ago, but certainly not today.
Tone is how the communication makes you feel. This is where you must empathize with your customer. What is their overall disposition? How are they going to receive this information? What is their expectation? Have I positioned my company to best reflect our sincere desire to help?
Both messaging and tone include a review of "words and pictures." In other words, your imagery and copy. For example, in light of social distancing Google is reviewing ads that show handshakes and high-fives. Always ask yourself, and particularly right now, if your creative runs counter to current cultural trends.
Overall: be current and relevant
The more timely you are, the more questions you'll answer. When you share what's relevant, your grateful customers become more loyal. And you may attract prospects whose brands are failing them.
And who wouldn't mind adding a little market share, just by doing the right thing?